The 3 Things That Will Change Your Destiny Today!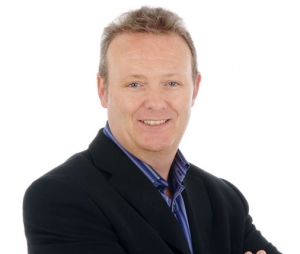 Book Review by John Plester
I always enjoy reading Paul McKenna's new books as someone who trained with him and assisted him for many years on his training seminars and stage shows, he is someone I have a lot of respect for both as a person and hypnotherapist.
His latest book brings together some of his latest developments in a self help book and is easy to read and follow, with modern technology enabling you to benefit from following the techniques on DVD and as downloads as well as an excellent hypnosis CD to support the programme.
So essentially what are the 3 things that can change your destiny today:
1. Clearing the Past - essential to any therapy. Paul utilises a technique called Havening as the main methodology for doing this. This was developed by Dr Ronald Ruden a specialist in neuro-science and neuropharmacology from his original discovery of Thought Field Therapy and it's extraordinary results. He researched TFT, EMDR (Eye Movement Desensitisation Therapy) and EFT (Emotional Freedom Technique) from a neuro-science perspective and began to take elements from all of these therapise and creted a pscho-sensory process called Havening which like Thought Field Therapy has gained great results through various trials.
2. Supercharge the Present - This integrates the latest methodologies of Mindfulness - essentially how to be more and more presnt in the NOW!
3. Creating the Future - How to use the focus of attention, goal setting and hypnosis programming to achieve the destiny you want.
I am not going to go into detail about the techniques used in the book as this would spoil it for those wishing to purchase it and use it. All of which I have used over the years in various interventions with a variety of problems presented by clients.
I work with alot of clients that have read all the latest self help books but fail to do what is prescribed within them or are unable to relate the techniques and methods to their problem. In many ways they have all the knowledge but never use it. This is the difference that makes the difference which is why if you are one of these people then considering one to one hypnotherapy maybe the right approach for you.
Here are just some of the reasons why I may be able to help you one to one:
One to One therapy is personal to you, specific to your problem as opposed to a generalised 'one size fits all' self help book approach. There are thousands of variations on techniques and methods to support change, a creative tailored approach is more likely to find the one that opens the door for you!
I use all the latest methods that Paul uses such as Thought Field Therapy, NLP, Hypnotherapy, Mindfulness and Havening but I diagnose specific to you and your problem this has been proven to have significiently higher success rates. My Freedom Formula programme integrates the best of all the lates methods.
Therapy is a conversational catalyst for change - it is interactive, live and provocative. Perspective and beliefs are challanged in a way that you cannot do in a book. How you communicate with yourself is unique and one to one therapy can identify the specific patterns you use that cause the problem. Only one to one therapy can get to the root cause through questioning and challenging perspective. This makes therapy 'dynamic' and very much in the 'NOW'.
Another great book by Paul McKenna, try it first and if you want any help to work through it or work through your problem in a more dynamic interactive and thought provoking way then give me a call.
John Plester is a Clinical Hypnotherapist a Norwich Hypnotherapy Practice and former assistant at Paul McKenna Training.