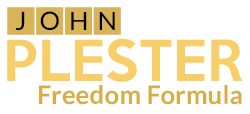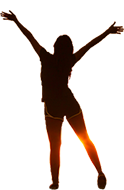 Freedom Formula
The Freedom Formula
This flagship programme is designed to deal with the most common problems that clients have presented over the last 25 years including anxiety, confidence, self esteem, anger, depression and many more.
This specialist programme helps you both to deal with the root cause of the problem and overcome the main obstacles to true authentic confidence in whatever area of your life it has been a problem.
There are three stages of of the 'Freedom Formula':
Eliminate the deep rooted negative emotions related to the problem. This unique process pinpoints the specific emotions past or present and helps you let go of this emotional baggage to enable you to be in a position to move on.
Learn to master your mind and your thinking. All negative thinking patterns have a specific way of working and the aim of this part of the programme is firstly to be aware of how you have created the negative feeling in the past and more importantly show you how to take control of how you think and feel in the NOW!
The final stage of the programme is to give you the resources to help you build the confidence to do what you might have avoided in the past. Reprogramming your mind with a new confident and resourceful way of thinking.
The 'Freedom Formula' has been developed over many years and used successfully with thousands of clients and brings together the latest cutting-edge therapeutic methodologies in a formulaic process that delivers real and lasting change.