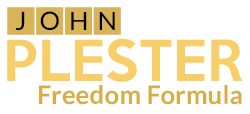 This programme is available one to one with me at my clinic in Norwich or London.
The programme is run in three intensive hours in one day.
Programme Investment: £495.
This is payable in full via BACS credit prior to the session (full details will be provided when you book).
Think Ahead and Save: If the 'Freedom Formula' unlocked the code to emotional freedom then the 'Catalyst for Change' provides the additional transformation coaching to support the changes you want to make and consolidate the clarity of purpose. The additional coaching sessions can be accessed in person at my clinic in Norwich or via telephone/Skype.