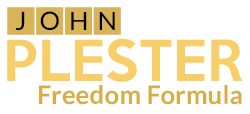 This 'Freedom Formula' programme is available one to one with me at my clinic in Norwich or online via Skype/Zoom.
The programme is run in five one hour intensive sessions. The programme uniquely gives access to online resources including videos, ebook and hypnotic audio programmes to support you outside the sessions.
Programme Investment: £495.
This is payable in full via BACS credit prior to the session (full details will be provided when you book).
Flexible Options: If you are travelling from afar and want to do one to one in person then you can do part of the programme intensively in one day with the follow up remaining sessions via Zoom/Skype/Telephone. This intensive format includes the same dynamic cutting-edge therapies in a flexible format that may suit you better. If you require further sessions to consolidate the change work further these can be arranged on a session by session basis.