Helping Teenagers Beat Panic and Anxiety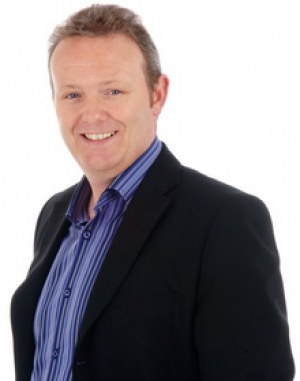 A therapy approach to a more confident future.
This is the week that reported more than a quarter of women aged 16-24 are suffering from a mental health disorder and a fifth of young women have self-harmed.
Experts have blamed the growing influence of social media sites such as Instagram, Facebook and Twitter for encouraging feelings of anxiety and insecurity. There is a huge pressure on youngsters to log onto these sites and post photos and comments about their apparently 'exciting' lives. This is encouraging self-loathing, competition and bullying - this then leads to mental health disorders from anxiety, panic attacks, obsessive compulsive behaviour, eating disorders and depression.
Anxiety is defined as long term stress and can affect the sufferer psychologically, emotionally and physically and usually all three. Tension and anxiety isn't a uniquely adult issue. Teenagers can also suffer anxiety and panic, as a general rule as a result of worrying about the future. Teenagers will not have as much control over their lives as adults, so they are likely to become anxious when combating a scenario that is beyond their control.
How does anxiety in young people affect their daily lives?
Most people go through phases of anxiety during their teenage years and that is fairly normal. These periods of panic don't appear to do any harm provided they are brief. However, there are some young people who find they are routinely plagued by stress and anxiety.
The teenagers body can react to panic or anxiety in a lot of different ways. They will often find they become dizzy or have sweaty or shaky hands, rapid heartbeat and a suffocating feeling.
Anxiety in teenagers can come on as a result of countless things including sibling rivalry, bullying, school work, or now social media. The younger years should be a time of discovery, exploring and enhancement for teenagers as they develop their personalities, so prolonged periods of anxiety can be hugely harmful as they can lead to social alienation, fear and loss in confidence. It can cause avoidance of any situation that they perceive as dangerous. For example, if they are bullied, they could become anxious at the thought of going out.
Panic and anxiety in young people can have numerous knock on effects like insomnia, inability to pay attention, mood swings, drug use and even socially shy unless the anxiety and panic is caught early. Early detection and supportive treatment are therefore fundamental to minimise the effect on later life.
What is the best way to resolve anxiety in teenagers?
Like adults, anxiousness in teenagers is mostly a result of fixed ideas or beliefs, such as love being dependant on performance, or feelings of loss of control. Hypnotherapeutic tactics are a great way to treat anxiety in young people, because it helps them overcome their subconscious thoughts and feelings.
Some teenagers cannot articulate exactly how they are feeling, or they aren't self aware enough to understand exactly what it is they are feeling. A good hypnotherapist would work with whatever the person presents, to help them at any level of maturity. And since younger people have less hang-ups or rigid beliefs than adults, combined with great creativeness, they tend to respond much more quickly and strongly to hypnotherapy than adults. Because teenagers are used to being in an equivalent state they can normally enter a deep state of hypnotherapy very quickly, whereas, it might take adults a lot longer. During the hypnotherapy session teenagers can utilise the power of their imagination freely. Their potent imagination enables them to apply creative visualisation to get rid of their tension and anxiety.
During a typical therapy session I will probably look for the relevant stresses in the person's life. Having found the causes they can be addressed by the use of some simple therapeutic techniques which will probably help the teenager set up some new applicable beliefs to enable them to move forward.
John Plester is the Principal Tutor at the East Anglian Institute of Hypnotherapy and lead consultant at Norwich Hypnotherapy Practice based in Norwich, Norfolk.