Helping Teenagers with Hypnotherapy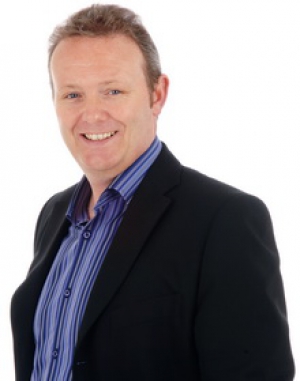 Utilising Hypnotherapeutic Processes to help Teenagers
As if managing the hormonal and bodily transformations wasn't enough to take care of, adolescents normally encounter pressure to succeed at high school as well as the social issues that comes with the transition to adulthood. As a result, quite a few teens find this one of the most challenging periods of their life. These challenges can develop feelings of low self-confidence and damage self-esteem which more often than not results in the teenager feeling inferior.
Adolescents display their frustration, anger, panic or anxiety and stress in a variety of ways much like adults do. When young people start to have considerable problems with family and friends or start to become forgetful, short-tempered or irritated this could be a sign that they are experiencing feelings of anxiety and panic and/or despair. As well as emotional symptoms, they may also present a range of physical symptoms including stomach upsets, tiredness and even hair loss.
If teenagers begin to encounter difficulties at school, their grades are likely to fall as they have difficulty understanding the subject matter, or genuinely feel shy or anxious in classroom environments. Increased anxiety and panic can also build into more serious problems such as fears or phobias and particularly social concerns, where they may have difficulty socialising or going out in general.
As adults, you can easily forget how difficult the teenage years can be, and there's a tendency to write off teenage issues as 'part of growing up'. So it's pretty important to recollect that, from their frame of reference, the problems they experience can be just as serious as those suffered by adults. They may be taking on bullies, exam freeze, revising problems and of course performance anxiety and the pressure comes from quite a few areas like teachers, parents, siblings and colleagues.
There's really no magic pill for this issue; it has to be dealt with on many different fronts. A combination of elements needs to be considered, including treatment to help manage the inner stress, an environment of help and love and a mitigation of the exterior pressures as far as possible. Perhaps the most effective form of treatment is hypnotherapy, which will help to alleviate quite a few of the pressures experienced by teenagers.
Hypnotherapy works by giving the individual the ability to change and control their response to stressful 'trigger' circumstances. It tackles the underlying issues that form the cornerstone for more serious issues to create.
This may be critical parents or siblings, alcohol or drug related problems in the family, bullying at school or even some kind of abuse.
To get a teenager to respond more reasonably they need to genuinely feel positive and in command over their life, a hypnotherapist has a range of techniques at their disposal to help them accomplish this. The result of making use of these techniques cannot only transform their immediate situation, but also supply them with valuable tools for life.
Hypnotherapy approaches will therefore help prevent further problems both at home and at school but in addition to hypnotherapy; teenagers have to have the support of their family members and teachers at school.
John Plester is the Lead Consultant at Norwich Hypnotherapy Practice and Principal Tutor at East Anglian Institute of Hypnotherapy.