Getting Over Grief With Hypnotherapy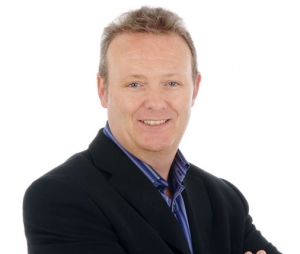 Getting over Grief with Hypnosis
By John Plester, Clinical Hypnotherapist, Norwich, Norfolk.

At some point in our lives we are bound to face some level of grief. A lot of people experience the negative effects of grief for quite a few years, more than they should.

Hypnosis may help people to get over grief in a calm and genuine way. Grief is an organic process so it's a good idea to allow a couple of years to pass before disturbing the natural order.

Grief is incredibly difficult to deal with, and it is something that can leave perhaps the strongest person hampered by their thoughts. We are all different and the way we manage grief will differ from one individual to another.


What are the different varieties of grief?

Most of us think of grief as being solely the loss of someone close. But there are lots of different types of losses that could affect us on a deep level. Stuff like relationship breakdown, separation and divorce, and even losing a prized possession like a property can start the mourning process. As you can see grieving just isn't the sole province of the death of a loved one.

Feelings of loss

If somebody close to us dies we typically grieve for them. While grief comes in countless forms, it is a normal component of life. Some usual feelings of the grieving process are sadness, sense of guilt, anxiety, melancholy and even rage. Grief can in many cases have physiological effects too, like appetite loss and insomnia.

Your life after death

Sometimes people find it hard to get over the loss and discover that the grief has taken over their whole life. Some individuals find it exceptionally difficult to grieve and may find they really feel nothing for some time until something stimulates their grief, and they grieve 5, 10 or even 15 years following the initial loss. This can cause anger or even shame because they feel they should be grieving at the time.

Using hypnosis to help the grieving process

It's pretty important to recall our loved one and likewise be able to embrace our loss. Hypnotherapy helps you to consider the undesirable feelings occurring inside your head so that you can then begin thinking in a more beneficial and purposeful way.

Hypnotherapy can also make it easier to gain control of your emotions relating to the loss. Identifying those feelings and before long letting them go will probably make you really feel much better about yourself. When this occurs you should be able to move forward with your life, without forgetting the way that individual made you truly feel throughout their life.

While grief is a normal process, lots of people find it is still having an adverse effect on their lifestyle two years later, if that's the case you might try utilising hypnosis to help the process along.
John Plester is a Clinical Hypnotherapist at Norwich Hypnotherapy Practice as well as being a Tutor for the East Anglian Institute of Hypnotherapy.