Olympic Success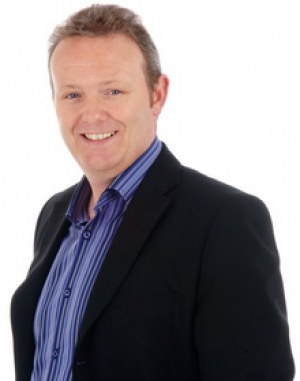 The Mind Game
Last week the Olympic athletes celebrated alongside the public in Manchester their Rio summer success and I have to admit to feeling in admiration of Team GB's triumphs.
These are examples of what humans can achieve when they put their mind to something. Obviously there are factors such as innate talent and skill at particular sports as well as genetic considerations for some sports. However we all know there are alot of people who have these characteristics but don't take their talent to this level.
The key to Olympic success is the athletes mental strength - determination, focus, self-belief and fierce competitiveness! This is not just about sport but achieving goals by realising what we are capable of when we break down the mental limitations we subject ourselves to.
Breaking through the mental barrier
The famous story of Roger Bannister illustrates the importance of mind-over-matter willpower perfectly. At the Helsinki Olympics in 1952 he came fourth even though he set a British record for the 1500 metres. Disappointed, he set himself a goal to be the first person to run a mile in under four minutes. This he achieved in 1954 which made him a houshold name.
However his record only lasted for 46 days! Once we know something can be achieved, it becomes easier to accomplish and this is what duly happened. Bannister removed the mental barrier. Nowadays, most running clubs have people who can run a mile in less than four minutes.
The limits of our lives are often the limits we alone place on ourselves. How often do we convince ourselves that something can't be achieved?
The Olympics represents the overcoming of mental barriers as records are broken over and over again.
Dealing with defeat
The Olympics is also a lesson in how to deal with defeat, because so many of the athletes have dealt with defeat in the past and others will have to deal with it before competing again in Tokyo in 2020.
Most of us mere mortals chuck in the towel when we fail at something, but not an Olympian. Take Michael Phelps who was beaten in the 200 metre butterfly in 2012 by Chad le Clos. The American legend returned home and studied footage of the race to learn from it and this year went on to win it.
Today, many Olympians and successful sports people are trained by sports psychologists in the 'mind game' to forget their rivals and be the best that you yourself can be. This is surely the best way to look at things in life as well as sport. No point getting bogged down in worrying about issues we cannot control as this wastes energy and takes our focus on making a plan to achieve what we want.
What mental barriers are holding you back from achieving the best you can be?
Call or email me if you want help in the 'mind game' of life.
John Plester is Principal Tutor of the East Anglian Institute of Hypnotherapy and lead consultant at Norwich Hypnotherapy Practice.