Tapping for Health and Wellbeing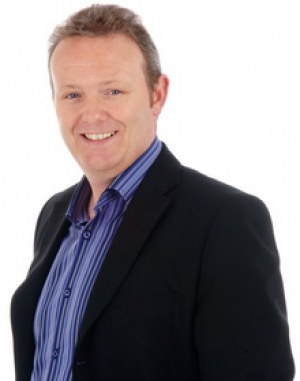 A new study confirms safety and effectiveness!
Experts are calling on the NHS to start usining a new self-help technique, called tapping after it's effectiveness in treating a number of conditions was proved. The technique involves tapping acupressure points on the body and is proving effective with anxiety, depression and anger.
Researchers at Staffordshire University are leading the research into the effectiveness of tapping in the UK. A trial led by Professor Tony Stewart in the Birmingham area has led to some excellent results with 39 patients. The treatment is also being seen as a both safe and effective treatment. This has led to more counsellors, therapists and local mental health charities workers being trained to use tapping in their work.
Another study of 100 students by Staffordshire University has proved that tapping could also boost performance in pressurised conditions such as marked presentations. The students who received the treatment remained calmer and achieved higher results compared to those who only received an inspirational lecture.
The results compared well with other recommended therapies such as Cognitive Behavioural Therapy (CBT) where between 6 and 20 sessions may be required. Dr Liz Boath, Associate Professor in the School of Work, Allied and Public Health at Staffordshire University, said ' Both clinical and statistical significience have been demonstrated through our studies, the findings have been presented at three NHS conferences. Our view is that new therapies and treatments start with little or no evidence, and further good quality studies into tapping would confirm it's effectiveness, safety and potential within the NHS'
This weekend I trained a class of students from Europe and the UK in the tapping technique Thought Field Therapy (TFT), the original and most effective of all the tapping techniques that I have used with thousands of clients for nearly twenty years and have taught hundreds of students for over ten years. This new study and evidence was refreshing to hear as this could be a breakthrough into making the tapping treatments more widely available to more people who need help.
The benefit of TFT is that it is excellent at eliminating negative emotion at it's root cause which means most psychological problems can be dealt with quickly and effectively without, in most cases, the client needing to reveal the details of the problem.
If you are interested in trying TFT as a therapy or if you are a therapist who wants to train in this tapping technique, then get in touch or check out the website for more information as I can help you.
John Plester is a specialist therapist and trainer in the tapping technique TFT at the UK Institute of TFT and is one of only a few trainers in the UK to be recommended by the creator of tapping, Dr Roger Callahan. He also combines the therapy will a range of other therapies at the Norwich Hypnotherapy Practice.