How Hypnotherapy Strategies Build Confidence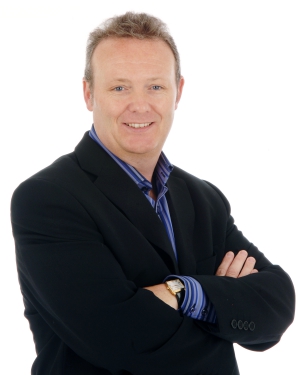 By John Plester
Today, the way we communicate is increasingly computer based, but the lack of face to face connections are having a detrimental effect on our society. As a hypnotherapist I'm now seeing more customers that are sliding in to a remote lifestyle.
As we interact less in actual face to face interpersonal interactions we start to lose much of our most valuable communication skills and, in the case of younger people, may not be amassing the skills to begin with. Apps like Facetime and Skype are better as at least we are seeing some of the visual cues, but you can't beat a chat over a cup tea or coffee to hone your skills.
So if we are losing these good communication skills and we are not building up new ones, where does it end? Someone without these skills can genuinely feel isolated and is not really prepared to meet the needs of a social circumstance; things like parties, seminars and weddings developed into a real problem.
Social phobia has been around for countless years, however, these new digital elements are making things even worse.
The great majority of hypnotherapy clients I see want extra confidence in scenarios where they could become the centre of attention. Mainly, they are nervous that they may do or say something that will make them look daft and be judged as a result. Generally, their answer is to steer clear of the limelight and thereby make certain that they do not end up being the centre of attention.
By making use of hypnotherapy I can help the person solve this type of issue very easily. Having said that, helping people to look and feel more self-confident for a while just provides a short-term fix. This is because it only solves the situation in the short term and would be like putting a sticking plaster on a shattered leg. You should do something about the reason that you have the matter in the first place which is why a more in depth approach dealing with the underlying issues around confidence in certain situations is integrated into my approach to helping clients.
There isn't much we can do in regards to the changes throughout our society, but we can alter the way in which our past events have affected our lives in an unfavourable way - things like intimidation, ridicule and critical parents. Regular comments from critical or pushy parents are yet another cause of reduced self-confidence. When these past ordeals have been reconciled, we have a firm base on which to build new levels of self confidence. This being done, the hypnotherapist will start to develop the client's confidence. Having accomplished this we will need to advance to the last section of the hypnotic treatment.
As good as hypnosis is, it has its limits.
The next task is to help the client to build more social connections so that they can build their confidence naturally, which will help them feel more self-confident in future social conditions. Generally speaking, the hypnotherapist could work with the client to ensure they are confident when entering these circumstances. Joining a club or going to an evening class can be all that is required - as long as there is a good level of social interaction. When the individual enters the social circumstance, whatever it is, they need to be sociable and cheerful.
Throughout this process, we will be helping the individual to feel self-confident and comfortable. Over time their self-confidence is restored to a more natural level. This is really the only method to create permanent change in levels of self confidence.
My 'Freedom Formula for Change' programme integrates the leading edge psychological methods including hypnotherapy and NLP Coaching to help clients develop genuine long term confidence.
John Plester, a professional hypnotherapist, from Norwich Hypnotherapy Practice and the East Anglian Institute of Hypnotherapy has been helping people in and around Norwich, Norfolk recover their confidence for many years.