Tapping for Weight Loss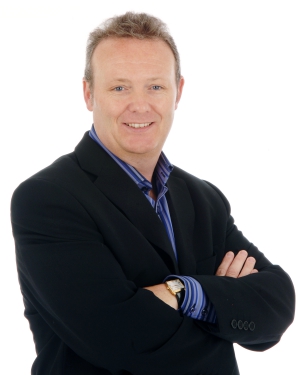 A new approach to health and wellbeing
I recently saw a wonderful headline in the Daily Mail 'Beat yo-yo dieting for EVER - by tapping on your Face' which reminded me somewhat of the message from my own book 'Unleash the Slim Within'. Similiarly the author of 'Tapping for Weight Loss', Jessica Ortner claims that tapping specific acupressure points on your face and body will help you eliminate cravings.
Scientists such as Dr Roger Callahan discovered in the seventies that tapping can radically reduce stress and anxiety levels. It sounds bizarre but experts say that certain areas are places we massage instinctively when under stress. According to a recent study by Harvard Medical School, stimulating certain points decreases activity in the amygdala, which is the part of the brain that controls production of the stress hormone cortisol, which is linked to increased appetite, sugar cravings and levels of abdominal fat. So it follows that by tapping certain points you can decrease cortisol levels, cut cravings and lose weight!
The book refers to a recent clinical study on 89 women showed that those that tapped for 15 mins a day lost on average 16lb in 8 weeks without the need to follow a diet or exercise plan. This is wonderful news to support my weight loss programme because if the tapping alone can do such a key part of the work, just think how even more successful the programme is when you add hypnotherapy and NLP methods as well.
The great thing about tapping is that it is practical and something you can do when you have a craving or feel anxiety about food or any other emotional triggers or events. Tapping bridges the gap between mind and body, combining gentle touch with sensible thoughts to send a calming signal to the brain. This essentially dissipates the root cause of any craving or emotion that lead to the old behaviour that caused the weight gain.
You can tap away the feelings for so many things such as the stress about your body image, frustration about not losing weight fast enough, anger about yourself for failing diet after diet, emotional traumas or events, you name it, if it is emotional - you can tap it away and rewire the brain's response to the emotions.
Jessica's book like mine gives you some tapping sequences to follow that are general. The method used in her book is called the Emotional Freedom Technique which can be very effective with a success rate of almost 60%. The method I use in my book is the original emotional freedom technique called Thought Field Therapy created by Dr Roger Callahan, which is more detailed and can be tailored more specifically to the emotion, so is less general. Furthermore, when working with clients one to one I can also diagnose specifically the tapping points required for the problem or emotion which brings the success rate up to over 90%.