Wimbledon Ace Diet Change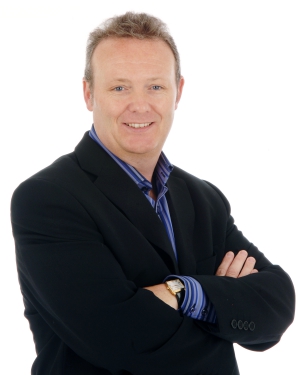 The Importance of Identifying Individual Energy Toxins in Life
On Sunday Novac Djokovic won Wimbledon again, interestingly it was a change in diet that led to him moving to championship level.
The catalyst for changing his diet was a consultation with the leading Serbian nutritionist Dr Igor Cetojevic who told Djokovic to stretch out his right arm while holding a slice of bread in his left hand and asked him to resist. The right arm went weak. This confirmed that Djokovic was sensitive to bread and further tests confirmed it was specifically gluten, a protein that is found in wheat and other bread grains. This was the moment he discovered why he had suffered so many mid match performance collapses in his career to date. This was the start of a lifestyle change that led to a gluten-free and no-dairy diet that transformed the Serb to becoming world No 1 within the next 12 months. He was open about this in his book 'Serve to Win' and many professional athletes have had similiar tests and made changes since, although not all of them so open about it.
Dr Igo Cetojevic who had no specialist interest in tennis accidentally whilst flicking channels watched Djokovic's quarter final match with Jo-Wilfried Tsonga at the 2010 Australian Open. Djokovic was two sets to one up when he suffered a health crisis where he had trouble breathing and vomited violently during a toilet break, his strength sapped he won only four more games and lost to Tsonga. Cetojevic suspected immediately he might have an intolerance as the symptoms suggested an inbalance in his digestive system which was triggering an accumulation of toxins in his intestines, in TFT we call this the 'Barrel Effect' based on the work of Dr Doris Rapp, a specialist in sensitivites and allergies. Six months later Cetojevic told Djokovic of his suspicions that food sensitivities were causing his physical problemsand affecting his mental state and the test confirmed it. The diet was changed and the rest is history.
I have been helping clients identify Individual Energy Sensitivities (IET'S) for many years and have taught TFT (Thought Field Therapy) a method used to identify sensitivities to hundreds of therapists over the years. In addition to the simple arm testing process, TFT teaches a method that also deals with identifying false readings known as Psychological Reversal that can affect the accuracy of any diagnosis. Individual Energy Sensitivies are not allergies, they affect the energy system as opposed to the biological sytem that allergies affect, so are different.
So what is so important about identifying Individual Energy Sensitivities, that a therapist working with the mind needs to know about it. Firstly with weight loss clients, a IET is often a craving and can lead to water retention and weight gain, so I always eliminate them as part of my weight loss programme. Incidentally, addictions are often as a result of IET's as the cravings are often for them. Secondly, IET's have a huge effect on the mental state, often being a major factor in anxiety orders and panic attacks, often IET's are the root cause of the original reaction to the event and fear or anxiety thinking strategy was developed to protect the individual from future occurence, unfortunately this will often snowball into a more serious anxiety condition. Also IET's cause Psychological Reversal which can lead to self sabotage of any psychological therapy, so some of the most complex therapy cases are made so as a result of this condition. I have worked with some of the most complex cases over the years, where the client has been through a whole range of different therapies and therapist without success, but identifying IET's was the difference that made the difference in the change process. Thought Field Therapy can treat Psychological Reversal, but cannot cure IET's, only abstinance can do this, however TFT can play a huge part in identifying them.
If you are interested in testing for IET's, this can be done in a single session at my clinic in Norwich (details on this website) or using Voice Technology over the phone.
If you are a therapist and want to learn TFT and how to integrate this additional diagnosis in your practice then you can train with me at my TFT Diagnostic Course, full details on this website.
We have talked about the change in performance for a world class tennis player, but equally this can impact on performance in any walk of life!