New Year, Slimmer You!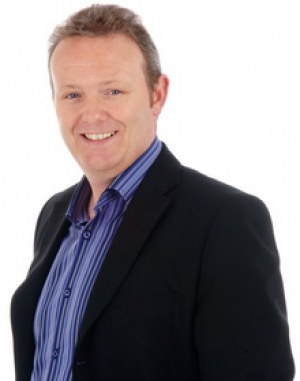 Unleash the Slim Within in 2018
Yes, it is that time of year when we contemplate our new year's resolutions and the biggest one amongst them after the excess of Christmas is to lose weight.
Not many of us would choose to be fat, however for some it is a self-fulfilling prophesy in that we think we can't lose weight, so we give up trying. So, what are the main excuses?
1. The Obesity Gene
But how much of it is genetic because scientists have certainly proven that some us are genetically predisposed to being obese. There are a number of genes that can be responsible the main one being called 'FTO'. But that doesn't mean that fatness has to be our fate. If anything if you are predisposed to weight gain then you need to use this knowledge to your advantage in other words you need to try even harder than everyone else.
2. Pain
A common excuse for not exercising is painful joints such as knees. Arthiritis in the knee is a painful condition in which the smooth lining of the joints wears away. Aside from surgery there is no cure. But the worst thing you can do with dodgy knees is to be fat. However, you can exercise even if your knee is uncomfortable, doing cycling or swimming for example as they avoid pressure on the knees.
3. Too big a task to start
Being overweight is a simple equation of how many calories you eat and how much you exercise away those calories. It is much easier to put weight on than to lose it. Calories can soon add up with snacks, grazing and other unhealthy habits. The fact is that most of us eat for reasons other than hunger such as it is sociable and food is easily available.
Top Tips and Strategies
Here are some very easy strategies for 2018 to interrupt these automated habits from my book 'Unleash the Slim Within':
Turn off the television -research has shown that people who consumed food while viewing television programmes ate more, and got hungry faster than those that didn't.
Don't eat standing up as 'on-the-go' food is usually junk food.
Drink a glass of water if you feel hungry, often the reality is that your thirsty and you are getting the wrong message.
Shop on a full stomach as you are less likely to be subject to unhealthy impulse purchasing.
Put your portion on your plate before starting in order to avoid excess eating by adding more from shared pots on the table.
Eat slowly and mindfully. Put your knife and fork down between each mouthful and eat consciously, enjoy the taste and texture of each mouthful.
Give yourself a fifteen minute break after eating because it takes a while for the message to get from your stomach to your brain that you are full.
Choose exercise that you enjoy, that is practical and easy to access and do.
I work with lots of clients looking to lose weight and tailor the programme specifically to them. The main advantage a hypnotherapist has over any other weight loss options is that it works psychologically at whatever the mental blocks are and reprogrammes new healthier habits at a suconscious level.
If you require any assistance to support your goals for 2018, please feel free to call or email to discuss in more detail.
John Plester is the Principal Tutor of the East Anglian Institute of Hypnotherapy and leading consultant at Norwich Hypnotherapy Practice.