Hypnotherapy and Post Natal Depression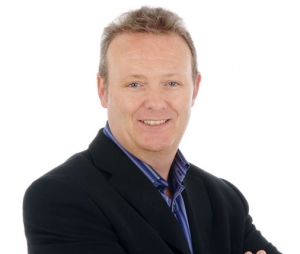 Postnatal Depression Aided by Hypnosis
By John Plester, Clinical Hypnotherapist, Norwich, Norfolk
Even though the arrival of a newborn baby is viewed as a happy time, for a few mums and dads this can lead to an awfully dark episode of despair and anxiety.
The expectations put on new mums and dads can be high, which makes struggling with postnatal depression all the more challenging, humiliating and frequently lonesome.
Yet, individuals who grapple with post-natal depression are not alone; up to 15% of new mums and dads are likely to have gone through it. Given that new mothers and fathers who end up suffering from this disorder often don't reach out for help, the real numbers might be much higher.
What are the indicators of post-natal depression?
Postnatal depression is like depression encountered at other times and for other reasons. The unique challenges and demands of becoming a parent, however, make it all the more confusing, as you may not know what is 'normal' or not, or whether you're merely feeling over-tired from looking after a new daughter or son.
Several common signs and symptoms include:
Sadness, low mood and/or tearfulness
Exhaustion or low energy levels
Irritability and quick to anger
Unable to sleep
A change in appetite - This might manifest as loss of appetite, or raised appetite leading to comfort eating and weight gain.
Simply no joy in life
Scarcity of sex drive
Anxiety
Guilt ridden or negativity about oneself
Not wanting to go out with family or friends
Lack of hope
Suicidal ideas
Only some mums and dads may experience more serious problems, including hearing voices or formulating out of the ordinary beliefs.
How hypnotherapy may help?
Many people with postnatal depressive disorders have found hypnotherapy beneficial. There are people who find that anti-depressant medication might help get them back on their feet, yet as a long-term resolution it's not so effective. Often this is because unsettling events may have brought on or contributed to the postnatal depression, which are usually still unresolved, or as the postnatal depression is in fact an extension of pre-existing depression or fear. For this reason, medication may only work in elevating your mood a little. For many, some form of therapy or psychotherapy, or even a support group, will give the best long-term healing results.
Because the hypnotherapist predominantly works together with the subconscious mind, they're able to tackle and deal with the actual cause of the depression. Many mums and dads feel awful about battling these issues because they have a strong image in their mind of how they believe they ought to be responding and feeling. Even when a parent is struggling to build a relationship with her new infant, the specific reason for the problems might not be the baby whatsoever.
The fact is, there could be numerous different causes for postnatal depression, and each person can have a very different experience with it. A hypnotherapist will help to re-wire the underlying feelings and opinions in your subconscious that happen to be causing your depression, so you can be free to start your new life being a parent.
John Plester, a senior qualified hypnotherapist as well as a depression specialist, from Norwich Hypnotherapy Practice situated in Norwich, Norfolk has worked with clients with depression of various kinds for over 15 years.