Hypnotherapy and Pain Management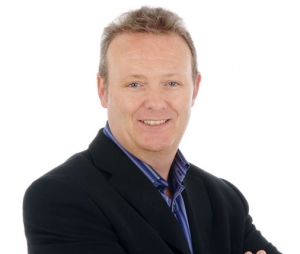 Managing Pain With Hypnosis
By John Plester, Clinical Hypnotherapist, Norwich, Norfolk.
I write this article as I am currently working with two of my students on how best to work with pain management, one who is running a trial in NHS suffolk and one who is about to run a pain clinic in Norwich.
Millions of people are affected by severe and permanent pain. Hypnosis can offer an answer, and it has a long history in helping people to manage both acute and persistent pain.
Are you currently one of the ten million people in the UK struggling with long-term pain? (1) Long-term pain can be debilitating, having a damaging effect on the calibre of life of anybody suffering from it. Pain can come from a good number of sources, including health issues, injury and medical procedures, and even the stress and strain of life. Pain killers will often be the primary source of brief pain relief, but in cases of chronic pain, the possibility of a life of pain is something that a good number of people simply have to come to terms with.
Sad to say for most, it isn't something that can be easily handled. Irrespective of whether or not the discomfort is from a recent injury, or from a long term condition, it can still have detrimental effects on a person's life.
Pain has a large number of effects on the body, for example:
Rise or appetite loss.
Pain typically causes disturbance to their normal sleep patterns.
Lowering of their mood as a consequence of constant feelings of pain.
Inner thoughts of despondency, low self-worth and confidence - feeling 'broken'.
How can hypnotherapy give assistance with pain control?
The use of hypnosis has a long pedigree when it comes to pain management and of course there are no unwanted side effects from drug treatments or surgical operations. It is especially useful in relation to conditions where stress or anxiousness has a substantial effect on the symptoms or pains associated with the condition. IBS, by way of example, has been proven to worsen through stress and anxiousness, so when these psychological factors are taken away, the problem should then calm in its intensity.
It is crucial to note that the way hypnotherapy helps a person in pain is to help them learn techniques that alters the way the pain is registered and responded to. So the person should be able to effectively reduce their own pain levels and modify their perceptions of the pain they are encountering. Hence, I have found that training clients in self hypnosis is an integral part of any treatment.
With hypnotherapy solutions you learn how to tackle pain in another way. Do you suffer with pain? By making use of hypnosis for pain control you will learn some excellent relaxation techniques, and find your pain appreciably reduced after only a few sessions of hypnotherapy.
I have worked with clients with pain management over many years and most of my work deals with training my clients how to use self hypnosis to reduce pain levels. I also utilise a technique from Thought Field Therapy that has been proven to get excellent results with reducing or eliminating pain. I also work with clients representations of pain and using NLP methods have been able to reduce the pain levels for a wide variety of pain.
(1. http://www.britishpainsociety.org/media_faq.htm )