Hypnotherapy and Depression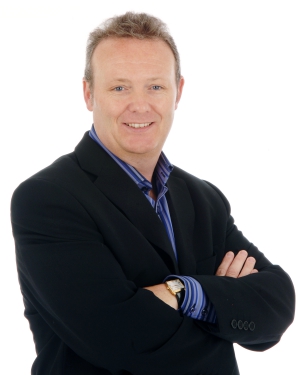 Beyond the Winter Blues
'Winter Blues' are on the way as the weather turns and the nights get dark. However, living with depression is much more than this for alot of people. This article looks at how hypnotherapy can help.
Robin Williams once said in his famous stand up comedy routines that "Suicide is a permanent solution to a temporay problem" which brings on to the most valuable aim of therapy - perspective - the starting point to helping with depression.
Recently, doctors have admitted that they are doling out antidepressants too easily, in fact since 1998 prescriptions for this have trebled. Dr Des Spence, writing in the British Medical Journal recently admitted that as a profession doctors over-prescribed, which was a problem -' We've got into this mindset that depression is a chemical imbalance and that giving a tablet is going to make it better.'
Part of the problem is Pharmaceutical companies pushing products and part of it is down to doctors only having a short time window with patients to diagnose effectively, so they end up prescribing medication as the only quick realistic option. Furthermore mental health services are stretched due to budget constraints so there are few counselling or therapy options available and they often have long waiting lists. If patients are fortunate enough to get any therapy help then it is usually limited both in the number of sessions and the therapies available (usually counselling or Cognitive Behavioural Therapy). So inevitably, medication is the quickest solution but can often lead to a dependency.
I have been working with depression in my practice in Norwich for over 20 years and usually I get clients who have been on medication or have had a short course of therapy from the NHS but neither have worked. Most clients are fearful of being dependent on anti-depressants and are keen to get help. The sooner a client is aware of low moods or anxiety the better as catching it early makes it easier to break the cycle of negative thinking that inevitably leads to the low states.
In any therapy work I do, I always start by recognising the negative thought pattern and show clients how to break it. I will then work at dealing with any major negative events that have contributed to the state of mind as there usually are a few that have compounded the issue. Then we will work on the reprogramming through hypnotherapy working towards how they want to be. The process is inevitably challenging and thought provoking however rewarding when the black cloud lifts and clients feel free to pursue their lives without the old depressive thinking patterns.
Medication never really resolves the problem unless it is only a physical chemical imbalance, usually it just numbs the emotions which still lie dormant as the problem is postponed temporarily or for as long as they are on medication. Sometimes medication is the only route forward, however working through depression therapeutically first, can ensure that there is a different permanent solution to a temporary problem!
By John Plester - Specialist Hypnotherapist helping clients in Norwich and Norfolk overcome depression.