Time to Stop Smoking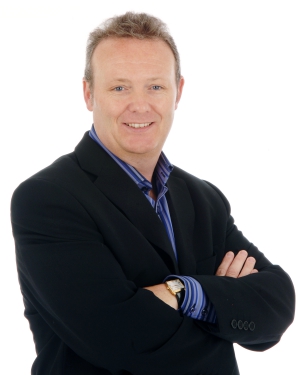 A Hypnotic Approach
More than at any other time, it is now thought to be really important that people stop smoking cigarettes. Smokers cannot help but spot the national campaigns that can help smokers stop smoking.
You will find reminders almost everywhere we look of the destructive effects to your health cigarettes might cause. Many people have no idea that a hypnotic approach can really affect their life in a constructive way by helping them to get rid of cigarettes permanently. An established hypnotherapist will help a smoker to make this revolutionary change in less than two hours and when you take a look at the information, it looks to be the best way of getting rid of this dangerous habit.
Stop smoking hypnotherapy looks to reprogramme your unconscious mind into believing you are a non-smoker, and assisting to curb the powerful yearnings to smoke a cigarette. The hypnotherapist will establish your cigarette smoking patterns and the desires that make you desire to smoke.
By learning your existing behaviours, the hypnotherapist can tailor the hypnosis to target these unhelpful behaviours and remove the need to have cigarettes.
Utilising hypnotherapy is the most effective way of giving up smoking and this has been backed up by thorough research. The New Scientist has published particulars on the largest ever scientific comparison of ways of breaking the habit that support this theory.
You need to wish to stop permanently. The wish to stop smoking cigarettes for good is important for the hypnotic approach to be successful. You should understand that smoking can be extremely detrimental to your health and also be concerned about what may happen in the future if you carry on cigarette smoking.
The hypnotherapist will help the subconscious to just accept and believe that you have become a non smoker for the rest of your life. Very soon after you stop cigarette smoking you may begin to notice that your state of health has greatly improved. You may notice how your breathing improves, your fitness levels improve and, of course, you smell better. Your blood pressure and pulse may return to normal and your lungs might begin to expel the damaging chemicals created through smoking.
Importantly, people around you will also benefit by you not smoking.
I run a number of programmes to help clients stop smoking that not only use the power of hypnosis but also integrate other established methods such as Neuro Lingusitic Programming and Thought Field Therapy, both very effective at dealing with any cravings. The main programme I run is over two sessions and is for those wanting to break the habit only. The first session is 90 minutes and that is when you stop smoking. The second session is usually a week later and the purpose of this is to ensure everything has gone smoothly and to consolidate the change further. Alot of hypnotherapists only do one session, but how can they possible know if it is worked? I want to know that the treatment has been successful and be able to support clients if they have struggled for any reason. The programme is supported by comprehensive support package including a hypnosis CD or download that clients can use between the sessions.
The second programme I run is specifically for clients who want to give up smoking but know that it isn't just about the habit, they know there are other problems or issues that lead to using cigarettes as crutch to get comfort and relief from other things going on in their life. This programme is five sessions long and is designed to deal with the underlying problems first before even embarking on the habit breaking part of the stop smoking programme. Over the years I have found offering both programmes has increased my success rate considerably because more complex cases can be dealt with more thoroughly than just treating them as a habit only.
If you are interested in stopping smoking, then call me and I will advise you as to the best programme for you when you make your first appointment. However you will probably already know if there are things you need to deal with first.

New scientist research http://www.newscientist.com/article/mg13618450.700-how-one-in-five-have-given-up-smoking.html
By John Plester
Specialist Stop Smoking Hypnotherapist in Norwich, Norfolk.