How Useful is Regression Therapy?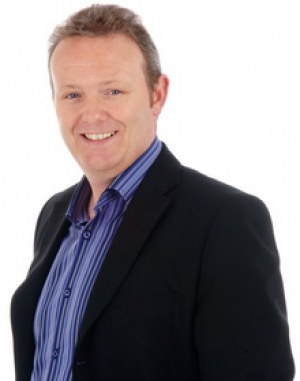 What is it and are there alternatives?
Controversially in the last month a charity begun investigating fifty cases of accusations of abuse as a result of undergoing regression therapy on the basis that the practice was consistently associated with false memory syndrome and experts have warned against it. There have been a number of court cases recently that have questioned the reliability of such memory evidence.
Regression therapy used by psychotherapists and hypnotherapists involves encouraging their patients to 'regress' into their childhood to uncover abuse or trauma. The problem with this is that it can encourage inaccurate discoveries that supposedly support the current problem and certain therapists will manipulate vulnerable individuals to find the root of their problem.
There is a famous case of Thomas Quick, a Swedish petty criminal and drug addict who under "recovered memory' therapy confessed to raping, killing and even eating more than 30 victims which he never committed. He had trawled through newspapers for unsolved killings and convinced the Swedish police that he was responsible even though he could never lead them to a single body. However, he was convicted of eight murders because of his compelling testimony in court, which included convincing reenactments of childhood memories of abuse uncovered in hypnosis. In 2013 , the convictions were overturned.
The key professional bodies have come out against the practice. Martin Pollecoff, chairman of the UK Council of Psychotherapy discouraged the practice of regression therapy adding "Unless you have solid memories, it's all complete conjecture and that is not what we are about. Memories that never existed can be stirred up and it ruins people's lives. They can get an idea that something happened when it probably did not."
The Royal College of Psychiatrists released a paper in 1998 saying there was no safe or good way to practise regression therapy. There is also no regulation of psychotherapists or hypnotherapists who offered regression therapy.
Needless to say, regression therapy is NOT something I practise, although I know alot of therapists that do. There are aspects of it that might be useful in terms of regressing to an actual past event to do a therapy intervention to support emotional healing. However, even this can be traumatic for clients as it involves reliving a negative past event which I believe can strengthen the memory.
My personal motto is that the best thing about the past is that it is over! Spending hours of therapy time over-analysing past memories in or out of hypnosis is not helpful to the recovery of clients.
Nevertheless, it is often important to deal with the emotions of past trauma events in the NOW. Fortunately, there are better and more effective ways to do this such as Thought Field Therapy, NLP (Neuro-Linguistic Programming) and EMDR (Eye Movement Desensitisation Therapy) which neurologically have an impact on the structure of the memory relieving the emotional intensity to help clients move on. These are my preferred methods of dealing with such aspects of therapy. All of them do not require detailed discussion or reliving the experience!
I hope this article gives some insight into both regression therapy and the alternatives if you are seeking professional therapy.
John Plester is the Principal Tutor of the East Anglian Institute of Hypnotherapy and has run his own clinic at Norwich Hypnotherapy Practice for almost 20 years.