How Can PTSD be dealt with effectively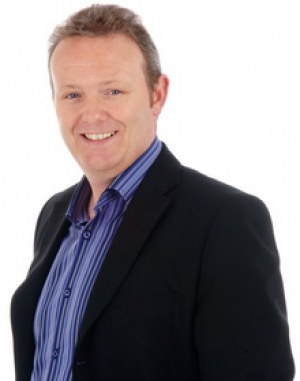 Leading Edge Approach to Change
Stress is not a new experience for anyone, just about everyone has experienced it however, for some it is a daily affair. Everybody reacts differently however; lots of people can find a situation far more stressful than others. In certain traumatic scenarios, a person can become overwhelmed by the feelings of stress, and this overload can lead to an inability to cope. It is at this point that real problems can develop in their lives that they find it challenging to control. Once the affect on day to day living becomes severe, this might lead to a diagnosis of PTSD.
PTSD can be brought on by being involved any traumatic event - such as a tsunami, the London bombings, a vehicle accident or being assaulted. Recollections of distressing occurrences can adversely affect people, specifically those serving in the army. These 'flashbacks' can bring on long lasting symptoms that can have a major impact on everyday life.
Often when someone with Post Traumatic Stress Disorder experiences these 'flashbacks', they also encounter intense feelings of anxiety and panic that they had at the time of the original event. PTSD can generally be accompanied by fatigue due to sleep issues and this makes it challenging for the person to concentrate which in itself leads to problems at the office and in the home. Depression and anxiety are not uncommon with people suffering with PTSD. Every now and then they also undergo physical problems like rapid heartbeat, nausea and shaking.
The most common medical treatment given is in the form of anti-depressants or anxiety medication. Hypnosis can be a great complimentary treatment to the medical model as it may help to resolve the feelings of the original event and allow them to take care of the triggers more appropriately. Hypnotherapy is in most cases conducted in a calm environment where the person can actually feel safe to target the original event.
Hypnotherapy for PTSD can lessen feelings of anxiety and panic as it can alter the subconscious so that it that negative harmful beliefs and images are redirected towards positive ones. During the hypnotic trance the person will be by definition calm and relaxed which can be a real change for the person and one they can enjoy going through. The additional advantage of being in hypnosis is that the hypnotherapist can work directly with the parts of the mind in charge of their psychological responses to the initial event.
During a consultation, the Hypnotherapist will gain an awareness of the traumatic event or specific encounter from which the disorder might have developed. When they have this information, a bespoke treatment plan will be put together and agreed upon.
Often, the key aim of treatment for PTSD is to help the man or woman to safely process the distressing memory so that it no longer has the high levels of raw emotion attached to it. The idea is to change the persistent behaviours prompted by the event into more appropriate ones that would be considered 'normal' in the situation. Often, hypnotheraputic processes are a brief, solution focused hypnotherapeutic approach, so the individual should begin to notice progress inside a few sessions. So if you are troubled by 'flashbacks' of a trauma, whether you have been formally identified as having PTSD or not, then visiting a hypnotherapist could be the beginning of your journey back to a regular, relaxed life.
I have specialised working with PTSD for many years in Norwich and have trained hundreds of therapists in some of the most successful specialist PTSD interventions including Thought Field Therapy and Neuro-Linguistic Programming which I utilise in conjunction with Hypnotherapy when working with PTSD. I have worked with clients from the Police, Fire Service, British Transport Police, Ambulance Service as well as the forces including a Falklands War veteran in recent times, all of which suffered PTSD from events they had witnessed. In addition to working with the emergency services I have also worked extensively with clients who have suffered PTSD from witnessing accidents, sexual or physical abuse, rape and even kidnapping over the years.
If you believe you are suffering from PTSD and want to discuss how hypnotherapy can help you, please feel free to call or e mail me to discuss in more detail