Hypnotherapy and Alcohol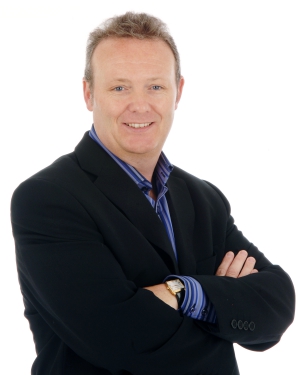 How Hypnotherapy can help with drink problems.
Alcohol consumption problems are treatable with hypnotherapy
By John Plester, Clinical Hypnotherapist, Norwich, Norfolk.
Lately the majority of the population are drinking too much alcohol. News bulletins detail how young the latest casualties of alcohol use are. We also know significantly more about healthy alcohol consumption guidelines today, which means we are all aware of the boundaries and the fact we may all be partaking a little bit too much. But when is one more glass going beyond the mark?
If you feel you might be over stepping the mark, hypnotherapy for alcohol could help you to establish and take care of the reason behind our over-indulgence. A hypnotherapist will not judge you or tell you whether or not you are supping too much alcohol. If you believe that perhaps you are supping too much maybe you should seek some help about your drinking behaviour.
Alcohol problems do not mean stereotypical alcoholism or dependency. In some instances a culture at work or perhaps a social circle that involves a lot of boozing can set up an alcohol related problem. Some people feel unhappy with their consumption of just one can of beer on their own every single evening. For other people they won't drink a drop all week but feel they drink too much on a Saturday and Sunday.
Obviously, alcohol dependence may already be at a serious level, and in these instances medical advice should be taken before alcohol consumption is lowered. Abruptly abstaining from all alcohol can be extraordinarily dangerous if you are physically dependent. It is never a good idea to try to stop on your own. You may be physically addicted to alcohol if you: find you cannot cut down regardless of drink having a damaging effect on loved ones, friends and health, increasing amounts of your free time is spent having alcohol, you are anxious or irritable when you cannot drink, you are telling lies about how much you drink, you are supping alcohol in the morning. You may even notice, when you stop drinking, you encounter withdrawal symptoms such as: vomiting each morning, shaking or twitching, excessive sweating more often or disturbed sleep. If you feel you may be dependent on alcohol; a medical professional will be able to assist you to safely manage your physical symptoms of withdrawal.
Hypnotherapy can help you with long term abstinence, allowing you to generate and maintain strong subconscious and conscious thoughts once you are no longer physically dependant. This will give you the strength to maintain long term success. Part of any therapy will involve dealing with the underlying emotions that drive the behaviour, this will then lead to interrupting the automatic thinking pattern that leads to the habit, finally hypnotherapy is effective at programming new healthy behavioural patterns at a subconscious level.
You may be a person who doesn't physically need a drink, but on an emotional level really savours that after work drink. Or perhaps you are unable to say no to another drink after a demanding day at the office. Don't let it be a problem. If your thought patterns around alcohol are generally not what you want, talk with someone today. If you aren't happy with the behaviour, seek assistance today.
Hypnosis for alcohol will help reasonable drinkers, significant drinkers and those that find themselves somewhere in between. If you wish to change your habits long term, you should think about talking to someone hypnotherapist today.
I have worked with alcohol related problems for over 13 years in Norwich, Norfolk from the hard core alcoholic to the middle class over-consumption of wine habit, hypnotherapy can work, albeit in different ways, with both forms of alcohol dependency.
John Plester is the Founder of Norwich Hypnotherapy Practice and Principal Tutor of the East Anglian Institute of Hypnotherapy that have been established in Norwich since 2001.