Overcoming Stress with Hypnotherapy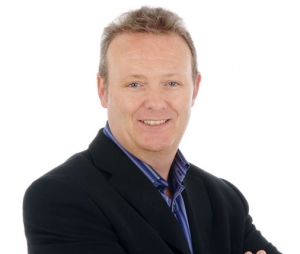 Troubled with a stress filled life?
by John Plester, Clinical Hypnotherapist, Norwich, Norfolk.
Struggling with a demanding life?
Declaring that you are stressed is not being theatrical. Nobody is impervious to the pressures and challenges involved in daily life.
Modern society is a busy one; we're all becoming victims of a pressurised and generally distressing world. If you are in higher management, there are the pressures of the company itself. Should you be lower down the pecking order, there are the pressures of management. Even if you don't work, you'll probably still have stressful aspects affecting you - health issues, family etc.
Should you be lucky enough to be able to change your lifestyle you may be able to improve your symptoms however most people struggle to fully escape stress by way of lifestyle change alone. It is nevertheless, possible to solve this problem by using the power of your mind. The answer is to use a hypnotic approach - which has been used for many years to reduce stress.
Given that we know it is sensible, why aren't the many millions of stressed people looking for hypnotherapy? Finances are a key concern: We have all heard the phrase "recession" tens of thousands of times but it remains relevant. The majority of us would much rather treat ourselves with a new outfit or the hottest gadget if we had spare cash. That is all well and good but it is worth thinking about the physical effects of stress should they endure untreated.
Some outward indications of stress are: muscle soreness, headaches, insomnia, tiredness, malnutrition and weight loss, overeating and weight gain, rapid ageing of the skin and heart palpitations. These are only a handful of potential negative effects you could endure. The mental strain might affect your life equally as much. It can completely destroy a person and their interactions with family, friends and colleagues.
If you recognise any symptoms referred to it is more than likely the perfect time to seek out advice. Treatment becomes something much more attractive to spend your hard earned cash on when you think about all of these adverse reactions. The treat you spent your cash on may cheer you up for a short time, but it won't give you long lasting happiness.
Another big factor is anxiety: Many people worry that a hypnotic approach is a con. This is an obsolete way of thinking. The practice of modern hypnosis is well explored, and approved by the medical community. Naturally, there are crooks and fake practitioners in each profession and hypnosis is no different. The people that have realised this are generally enjoying the fantastic outcomes of hypnotherapy from the huge number of registered experienced hypnotherapists available.
There is so much taking place in all of our lives, who needs extra strain? Hypnosis will help you to get rid of stress from your life. No matter what your individual situation, there will be a type of hypnotherapy to help. Suffering from the subconscious and conscious with hypnotherapy enables the patient to find the situation, deal with the issue and maintain the strength for long term change.
Why wait? Why not put your mental health first; it could be the most favourable change you ever make. Call me if you want to discuss your specific situation in more depth so you can begin to look ahead at a stress free future!
John Plester is the Founder and Principal Tutor of the East Anglian Institute of Hypnotherapy that has been established since 2001.