Hypnotherapy for Career Advancement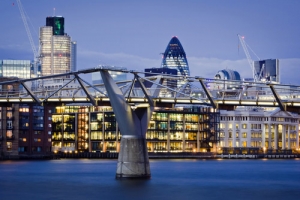 Advancing your career can be hard if you do not know how to put your best self forward. Here we look at how hypnotherapy solutions may help you do that.
It can be hard to move your career ahead if you believe that you haven't got all the life skills you require. You can have the skill sets, the grades and the connections to get yourself higher on the career ladder, but if you don't have the basic life skills to push yourself, you're unlikely to utilise everything open to you to get ahead.
Hypnotherapy strategies may help you put your very best self forward.
Can you identify with any of these issues?
You end up avoiding interviews because you truly feel completely particular you will fail.
You get extraordinarily uneasy before and during interviews, and really feel embarrassed talking about your life skills and successes.
You worry about work mates above you in the career chain thinking you're not capable of doing your current job role, which means you go out of your way to not speak to them at all.
You stay clear of any networking event because you really feel unable to communicate effectively with others.
You mostly stop up avoiding putting yourself forward for promotions because you genuinely feel you either won't represent yourself well, or you actually feel that you're not good enough for the promotion itself.
Hypnotherapy processes may help you.
When mental issues stand in the way of you and your next career step, you can overcome those factors. To create an answer to provide help to discover your underlying beliefs and then locate the best way to move you ahead. Where a hypnotic approach differs from other talk therapies like counselling, is that it enables you to learn how to get into your subconscious mind - the place where any deep rooted problems lie. So as opposed to learning how to just think more positively, you can learn how to automatically respond confidently to the situations that on the whole cause you to really feel anxious or afraid.
Hypnotherapy helps you to:
Learn to actually feel more self-assured about yourself, your abilities, knowledge and your skills.
Learn to really communicate effectively and confidently with anyone you come into contact with.
Acquire understanding into why you previously used to get anxious and change those old responses to more beneficial habits.
When you look at all your skills and abilities on paper it is easy to identify that there isn't anything getting in the way of you improving your career. However, even though we know this we just don't genuinely feel as though it is so; so we do not do it. If you really feel that this sounds like you, you might well benefit from the power of hypnotherapy to change the way you truly feel and behave.
I have been helping clients advance their careers for over 15 years in Norwich through a blend of hypnotherapy and NLP coaching. I have worked with top companies and local government supporting their employees with public speaking coaching to helping with anxiety in all sort of business situations from driving to networking and from presenting to professional exams. The combination of my methods and because I worked in the corporate sector both in my early career and more recently from a training point of view, I am truly able to understand and relate to people in business. In addition I help with personal problems which have a huge impact on workplace performance.
John Plester is a Clinical Hypnotherapist in Norwich, Norfolk who also is a NLP Coach and Trainer of NLP to both the corporate and public sector.