Hypnosis for Weight Control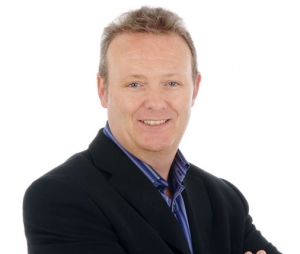 Weight loss hypnosis can make life considerably easier!
By John Plester, Clinical Hypnotherapist, Norwich, Norfolk
Reducing weight with hypnosis is where you have a session of hypnosis designed specifically to help you modify the habits that have resulted in your weight gain. You've tried every new diet plan going, lost a few pounds and put them straight back on again, does this sound like you? You are not alone. Millions of people worldwide battle with their weight each day.
For each and every new celebrity diet, there are thousands of followers all ready to spend their hard earned money on diet substances, health supplements and other things required to help them have the figure the results promised. So why is it you don't see these so called 'success stories' years after they have shed a lot on these weight loss diets?
Why is it that there is not a diet programme everyone 'swears by'?
It's because none of these fads, diets or assurances of a 'new you' take care of what's genuinely going on a deeper level.
It's because no diet plan or celebrity diets manage the deeper problems that have caused you to gain pounds.
So what exactly is the bigger issue which has prompted you to eat too much?
Basically we are told to eat even if we are really not hungry. Clearing our plates is something we all have been told we ought to do, otherwise we are 'wasting' food given to us. Even when we are not feeling hungry we are expected to finish the food in front of us, even if the portion is too large. Nowadays product positioning on television and in motion pictures is commonplace, and most signs and adverts contain subliminal messages. You also grow up possessing a reinforced mindset of 'we all require an indulgence now and then', which can cause comfort food and a shared feeling of 'naughtiness' if we have something bad for us. All or none of these eventualities may be relevant to you individually, but they are just a few the things we may have come across in our life that can contribute to weight issues.
Naturally there are those who have no trouble with weight gain at all. In some cases, however, we all need a little help. In some instances good intentions and good old fashioned self-discipline are not good enough. Conscious effort is often inadequate to tackle deep behavioural issues relating to excess weight. Hypnotherapy for weight loss can help you contend with these issues.
If a professional hypnotherapist feels you may benefit from weight control specific hypnosis, you could discover the issues that have caused your weight gain and how to control them long term. This kind of hypnotherapy helps re-programme the subconscious part of the mind that has fundamentally been strengthening all of the adverse behaviours you've been fighting for so long. In addition to this I also work with other groundbreaking therapy methods to support dealing with emotional eating and re-programming behaviours and creating more helpful habits for long term health and wellbeing.
So rather than staying on the endless weight yo yo of diet plans, hypnotherapy will allow you to gain highly effective control over your thoughts and therefore your eating habits. You can be much more focused and also have a much more powerful mind, making the lifestyle change much less of an uphill problem. If it is time for you to unleash the slim mindet from within then check out my five session weight loss programme on this website.
John Plester is the Founder of Norwich Hypnotherapy Practice and Principal Tutor of the East Anglian Institute that has been established since 2001.