How to Manage Social Anxiety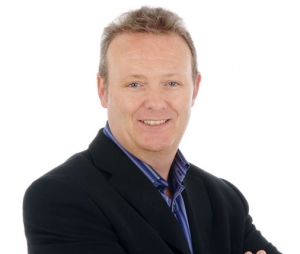 Overcoming Social Anxiety
By John Plester, Clinical Hypnotherapist, Norwich, Norfolk.
Probably one of the most common types of anxiety disorders I deal with is social anxiety disorder. This can impact anyone at any time, and causes problems with everyday situations, from going shopping to talking to people over the phone.
Social anxiety can lead to a lot of problems within relationships, job and a person's general daily life.
Plenty of people with social anxiety problems may experience a number of troublesome situations such as meeting with people, eating or drinking in public, and out shopping to mention just a few.
A fear of criticism is frequently quite notable in this disorder so sufferers often avoid situations where they can be criticised. People with social phobia typically have a large number of insecurities and are likely to suffer low self-esteem.
Anxiety and panic attacks can start to occur if social anxiety isn't treated and these will probably cause the sufferer further problems which include symptoms like racing heart rate, hyperventilation and extreme feelings of inappropriate fear. They may encounter other mental health issues for example stress or depression and may turn to substance or irresponsible drinking to cope with their feelings of anxiousness. It isn't unusual for somebody with severe social anxiety to lose or give up their job, suffer marriage breakdown or simply stop socialising and even daily life could get difficult.
Clearly, it is a very debilitating disorder if left to develop without check; the great news is that hypnotherapy combined with other leading edge therapies such as NLP and Thought Field Therapy are very effective at the treatment of social anxiety at all stages of the condition. Hypnosis is capable of identifying and treating any underlying inappropriate beliefs that happen to be fuelling the feelings of fear and worry. NLP and Thought Field Therapy are particulalry good at changing anxiety thought patterns and reprocessing strong negative emotions.
Assisting the person to take control of these feelings is just part of the remit for hypnosis. By changing the way the subconscious perceives past ordeals along with the behaviour patterns; hypnotherapy will help the person to engage in more constructive thought processes and heightens self-confidence and control. Using this technique, those who go through social anxiety can begin to live a normal life, as hypnotherapy treatments looks to alleviate the problems linked with it. The individual would begin to see considerable changes in countless areas of their life; for instance, by being willing to interact with others without difficulty and by regaining control of their emotions and their daily activities. The increasing confidence and self-worth fuel improvement in friendships, work and social settings at an expanding rate.
John Plester is a professional hypnotherapist, specialising in social anxiety and works at Norwich Hypnotherapy Practice and East Anglian Institute of Hypnotherapy.