Hypnotherapy and Motivation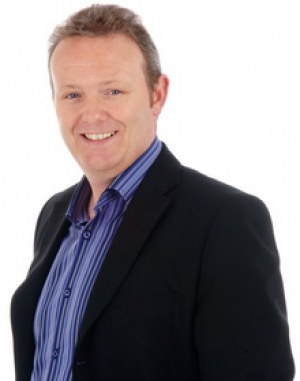 How to Improve your Motivation
By John Plester, Hypnotherapist and Coach, Norwich, Norfolk
Finding the motivation to do things can be extremely challenging at times, particularly if you are juggling home, work and relationships. You may be trying to complete an assignment at school or college, or perhaps simply trying to find the motivation to decorate that spare room, simply do the washing or organize your accounts. It is certainly hard to keep up motivation in whatever aspect, and if you have a family it can be especially difficult when the tasks are repetitive and you feel tired or under pressure.
Fortunately, there are things you can do to help improve your motivation, enabling you to see faster and better results in the home or at work. Not only this, but you can also help to increase your aspirations to achieve more and be more successful all round. Alternative methods such as hypnotherapy are a great way of helping you in many areas of your life, from weight loss and phobias to dealing with stress and indeed improving your motivation.
Hypnosis works by altering the negative behavioural patterns in the brain, and replacing these with positive thoughts and habits that can have a lasting impact on your life. In this way you can begin to feel motivated to get important jobs done and completed quickly so you can find time to do the things you enjoy or spend time with your loved ones.
The hypnotherapy sessions will work towards tackling your goals in small easy steps, so you feel less overwhelmed by the task in hand and can manage it with increased confidence. It will also reduce the pressure and tension you feel from having things to do that you may feel defeated by, and alleviate any negative thoughts or even depressive feelings that you may experience from your lack of motivation.
Improving your motivation can help you to achieve more, be more successful and improve relationships and other areas of your life. Having increased motivation makes you feel more empowered, confident and able to rise to any challenge. Hypnotherapy will also give guidance on mindfulness and breathing techniques which you can take away and practice in your own time, so when you feel overwhelmed by something and unmotivated, you can guide yourself into a positive state of mind to get the task done.
It will also help you to manage your time more effectively as you are much more motivated to achieve things without dwelling on them over a long period of time.
I am a qualified professional hypnotherapist and Coach and have helped thousands of clients deal with problems and improve performance in many areas of their life and motivation has been a key factor to success in almost everyone!
John Plester is a Clinical Hypnotherapist and NLP Coach at Norwich Hypnotherapy Practice and Principal Tutor at East Anglian Institute of Hypnotherapy in Norfolk.