How hypnotherapy strategies reduce food cravings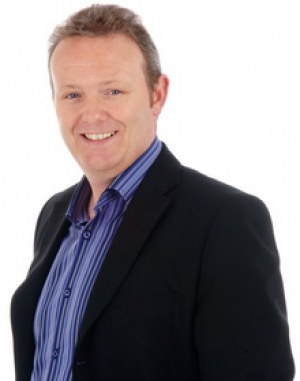 The key to long term permanent weight loss and a healthy lifestyle
Strong desires don't stand a chance against modern hypnotherapy
When we are trying to shed weight and stick to a healthy diet, they find it most challenging when they create urges for unsuitable foods. Cravings for food can be stronger than normal hunger pangs, and the strength can encourage people to binge on certain foods.
Generally the type of foods people most seem to crave are unhealthy and don't have much nutritional value, such as biscuits, sweet snacks and sweets, and many people have a particular weakness for chocolate. Addictions to particular foods can take hold if powerful yearnings for food are not managed and chocoholism is among the most prevalent.
The explanation for these food hankerings varies. When someone has low serotonin levels or the manufacture of endorphins are not controlled then it is recognised that our thought processes and moods may be impacted. Hypnosis will help to manage cravings for food by targeting the specific parts of the brain in command of habitual responses. Certain foods that are easily available, well advertised and quite often inexpensive, can have a devastating effect on our health. Being overweight and other health conditions can develop from eating too many foods high in sugar and unhealthy fats, including, amongst others, high blood pressure, cardiovascular disease and all forms of diabetes. There have been some significant developments in hypnosis which can now assist people eliminate urges for food and consequently prevent them hurting their health.
One of the numerous reasons people can seek foods such as chocolate, is due to the amino acid, phenylethylamine, which regulates the body's discharge of endorphins, the happy hormone that generates a feeling of relaxation. If we eat chocolate and then begin to feel good and relaxed, an association develops with chocolate and the feelings of euphoria. We can then learn to crave these feelings and thus chocolate, particularly if we feel pressured or overwhelmed. Hypnotherapy can sever this connection and even give you a new link to a healthy and beneficial replacement, such as exercising that release endorphins in a natural manner. The body can also begin to crave other ingredients of the food such as salt and iron, an overload of which can again be harmful. The body comes with its own way of telling us the nutrition it needs. However, when inner signals become confused, the body can believe it is consuming something that is good for it, when in fact it is hazardous.
Expecting mothers encounter strong desires for food to ensure the nutritional needs of the body and the unborn baby are met. If the body requires iron then red meat may be wanted. Some strong desires can seem strange but once it is understood what the hidden need is, they make more sense. However, for most people these strong desires lead to over-indulgence, which will cause obesity. A hypnotic approach aims to change certain habits in the brain to curb these traits and avoid more complicated problems related to being overweight.
I also integrate the famous NLP 'Craving Buster' strategy made famous by Paul McKenna on TV and the TFT tapping technique for eliminating craving as part of my hypnotherapy programme.
Expert training is required to deliver hypnosis to effectively manage and eliminate powerful yearnings for food. It is important to choose a Hypnotherapist who is a member of a professional association and who has relevant know-how. I am a qualified Hypnotherapist at Norwich Hypnotherapy Practice and Principal Tutor for the East Anglian Institute of Hypnotherapy practice and have over 16 years of experience supporting people with issue such as cravings. I am also the author of the weight loss book "Unleash the Slim Within' and the weight loss programme based on this which deals with food cravings as a key part of the programme.