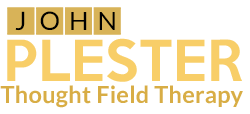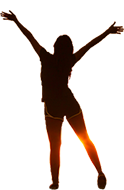 TFT Algorithm Training
In this training programme, you will learn:
30+ years of powerful TFT algorithms to address a wide range of challenges.
35+ of Dr Callahan's proven powerful tapping sequences for improving the quality of your life.
How to combine sequences for optimum results in your own life.
Multiple ways to eliminate self sabotage and blocks to healing and success - you will learn how to correct all your blocks to well being and quickly reprocess negative neural pathways.
How TFT reduces daily stress - which is the leading contributor to chronic diseases such as heart disease, stroke, cancer, chronic respiratory disease and diabetes.
How anxiety interferes with the immune system (making you vulnerable to chronic disease) and how TFT can provide the fastest relief possible - even from extreme anxiety and panic disorders.
How TFT can reduce (and often completely eliminate) your health related stress - allowing calm, tranquility, and vibrant good health back into your life.
How TFT can quickly and almost 'magically' eliminate chronic conditions, the after effects of trauma, and even physical pain without drugs.
How TFT can help you take control and conquer your fears, jealousy, depression, obsessions and compulsions, anger, grief, addictive urges, irrational guily and more!
How to identify toxins and reduce their impact on any treatments.
How TFT can help you reduce (and often completely eliminate) your financial, relationship and job-related stress - allowing abundance, confidence and clarity into your life.
This programme includes:
A comprehensive 'Tapping Guide' for quick reference and use.
Additional support audio and video resources for continued guidance, review, and development.
Concrete real world examples of the concepts - demonstrated one to one.
Step-by-step practice and application of the techniques in the book.
All the algorithms (tapping patterns) used to end fears, anxieties and emotional distress with class volunteers.
Recognizing and overcoming difficult and complex problems in yourself and others.
You'll leave equipped with the tools to heal the past, be comfortable in the present moment with yourself and others, and move forward on your journey to a healthy and vibrant future.
This course is approved by Callahan Techniques Ltd and certified by the UK Institute of Thought Field Therapy.