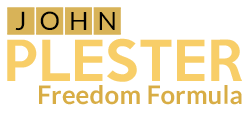 In addition to the four specialist ninety minute sessions one to one with me you will also be supported with:
Access to online Freedom Formula Resources to support the programme including You Tube videos and step by step guides to all of key techniques used in the programme.
'Unleash the Freedom Within' ebook download.
Access to my online Hypnotic Audio Programmes 'Inner Space Series' - over 15 state-of-the-art audio tracks that can be streamed or dowloaded to support the programme.
Why Choose a programme instead of one to one sessions?
Access all my specialist therapies including diagnostic Thought Field Therapy in one intensive fast track format.
Some clients like to know upfront know how long it will last and not be drawn into long term expensive therapy.
Exclusive unlimited online support to compliment the programme (worth at least £100)
Cost effective because the formula is faster than any individual therapy on it's own therefore less sessions, paid upfront in one transaction therefore more therapy time and finally cheaper than the individual components (normal price would be at least £600).
Investment: £495