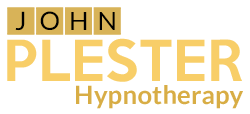 About Cookies
Our website uses cookies
Norwich-hypnotherapy.co.uk uses cookies to help provide the best customer experience for our customers and make our website easier for you to use.
What are cookies?
Cookies are very small text files containing information that is stored on an internet user's device when visiting a website.
The cookie is sent back and forth between a web browser and the server it accesses.
The information a cookie contains and its purpose is determined by the website operator and can be used by the web server every time you visit that site.

Cookies are used to save time and make visiting web sites more efficient, to record site usage and remember information input on forms and pass information from page to page during a single user's website session.
They can be used for many different reasons - from remembering login information and what is in your online shopping basket and in respect of online adverts so you see more adverts suited to what you want.
Why does Norwich Hypnotherapy Practice use Cookies?
We use cookies for statistical and functionality purposes only, we track how many individual unique users we receive and the frequency they visit our website.
The information tells us which of our pages are most frequently visited and by which types of users and from which countries. This allows us to see which content is more popular than others.
We use Google Analytics to do this.
We use cookies to pass information input by site users on forms onto sequential pages.

The information that we collect from cookies is anonymous and does not identify people or collect personal data about website visits.

We don't sell the information collected by cookies, nor do we disclose the information to third parties, except where required by law (for example to government bodies and law enforcement agencies).
How can you manage your cookies?
You can manage how your computer/internet device manages cookies through your browser settings.
Most browsers can be altered to prevent your computer from accepting cookies. This may result in some of the features of this site and other sites not working properly and may restrict your user experience.
If you don't want to receive cookies, you can modify your browser so that it notifies you when cookies are sent to it or you can refuse cookies altogether.

Your can modify your browser settings through the menu, generally found under 'options' or 'preferences'.
The following links may be helpful, otherwise you should use the 'Help' option in your browser for more details.
How to manage your cookie settings in:
Internet Explorer
Firefox
Chrome
Safari
There is lots of guidance available explaining what cookies are and what they can do.
More Information about Cookies
More information to help you find out more about cookies can be found on the following links: -
//www.allaboutcookies.org
//www.youronlinechoices.eu

Conditions of Use
By continuing to use the site you agree to the use of cookies. Acceptance of these cookies is a condition of using the Norwich Hypnotherapy Practice website and if these cookies are restricted or refused in any way we can offer no guarantee that the site will function properly for you.

If you want further information or have any questions that haven't been answered here don't hesitate to get in contact with us at info@norwich-hypnotherapy.co.uk
Privacy
This policy was last updated on 2nd March 2016
1. We comply with the principles of the Data Protection Act 1998 when dealing with all data received from visitors to the site.

2. We only hold the data necessary to offer services provided on our website.

3. Data is only used for the purposes described in our entry on the Data Protection Register.

4. We only hold personal data for as long as necessary. Once data is no longer needed it is deleted from our files.

5. For administrative reasons data may be passed to and stored securely with third party service providers located outside the EEA (European Economic Area).

6. We regularly email website news and information updates to those customers who have specifically subscribed to our email service. All subscription emails sent by us contain clear information on how to unsubscribe from our email service.

7. We never sell, rent or exchange mailing lists.
8. We may however share commercial and technical data with our partners where a customer has accessed and used our website via a site belonging to one of our partners. However, such information will also be subject to our partners' privacy policies.

9. If you subscribe to our email service via a partner site, that partner may wish to send you details via email of other products and services, which may be of interest to you. However when you subscribe directly to our email service you will be asked whether or not you wish to receive such emails.
10. Please note that we only share data with partners that operate their own privacy policy.

11. In accordance with the Privacy and Electronic Communications (EC Directive) Regulations 2003, we never send bulk unsolicited emails, (popularly known as Spam) to email addresses.
12. We may send emails to existing customers or prospective customers who have enquired or registered with us, regarding products or services directly provided by us.

13. All emails sent by us will be clearly marked as originating from us. All such emails will also include clear instructions on how unsubscribe from our email service and any future emails. Such instructions will either include a link to a page to unsubscribe or a valid email address to which you should reply, with "unsubscribe" as the email subject heading.

If you have any questions relating to our Privacy Policy please email us at info@norwich-hypnotherapy.co.uk