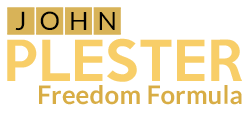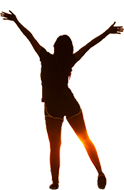 Freedom Formula
This is my flagship fast track intensive programme that brings together all my specialist leading edge psychological approaches in one fast track integrated programme to deal with the past and be free to move on!
Be Free of the negative emotions of:
Past Trauma
Fear
Anxiety
Guilt
Shame
Embarrassment
Jealousy
Anger
Rage
In fact this programme clears all the underlying negative emotions that are at the root cause of most problems.
Feel a sense of relief of being able to be free of the old negative emotional baggage you have been carrying for far too long.
In addition…
This programme works on reprogramming the habitual thinking patterns that fuel negative behaviour showing you how to take control of your thinking and feeling in the NOW and be free to be the master of your own destiny!
I have discovered over the years that most problems are caused by both negative thinking in the present and underlying negative emotions from the past. This programme uniquely deals with both in just four intensive 90 minute sessions to enable you to move on and be free to live your life to the full without anything holding you back.
This programme is suitable for helping with most problems including:
Anxiety and Panic Attacks
Trauma and PTSD
Fears and Phobias
Addictions and OCD
Stopping Smoking
Depression
Insomnia
Stress and Negative Thinking